ACC Meetings & Events can be found in the middle of central Västerås, with a fantastic view of the city and Lake Mälaren. With a great experience and good service, we offer professional and flexible meetings, regardless of whether they take place with everyone on site, semi-digitally or completely digitally.
Unique premises – the location, the service, and fantastic food!
Combine creative meetings with fantastic food and a beautiful view of Västerås. We offer different types of premises, studios, and digital meeting platforms. We are happy to put together solutions with, meals, overnight stays, events, and activities in the area, among other things.
If you need accommodation, we have two of our own hotels in the group. Both of our hotels are in the center of Västerås. During larger events, we have many partners and can offer accommodation at several hotels in Västerås. Of course, we offer really good food, whether it is breakfast, lunch, or dinner.
Read more about food and beverage here or book directly here.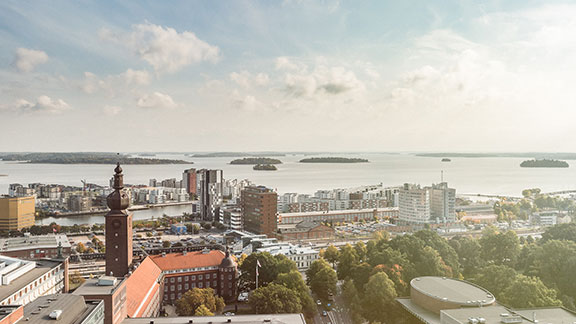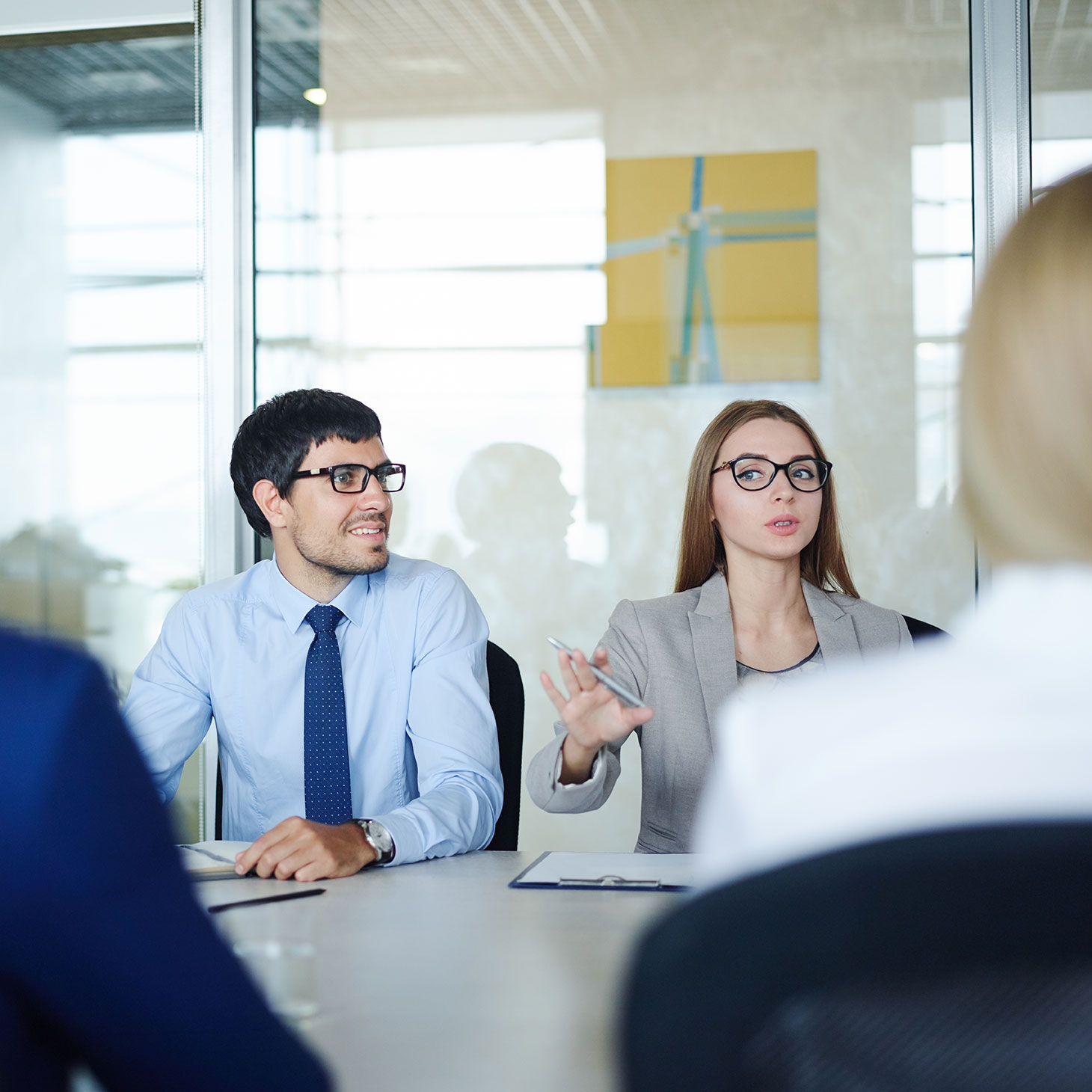 With us, you can choose between different meeting rooms, event areas or modern studios for digital productions, hybrid meetings and conferences. We provide everything from technology, support, meeting platform, studios, event design and moderation to project management and coaching. Everything from small group meetings to global web conferences.
Studio Corner
Studio corner is a modern studio that is adapted for digital productions, hybrid meetings and conferences. The studio can accommodate up to 60 people and is equipped with a projector, screen, TV/video bar, studio lights and studio furniture. We furnish the room according to your wishes.
The glass room
The glass room is a small meeting room for up to ten people. The room is furnished in a board seat with comfortable chairs, projector, and flipchart. The room is located near the reception of Hotel Plaza.
Sky Studio
In the Sky studio we always offer a fantastic view! A perfect studio for live broadcasts, larger meetings or as a mingling area with Västerås' best views. Sky studio can accommodate up to 60 people and is furnished according to your wishes.
Studio 205
A trendy studio for smaller productions with 1-2 lecturers. The studio is equipped with TV/video bar, camera, studio lights, studio furniture and a desk.
B26 meetings
At B26 we have twelve different meeting rooms for up to 14 people, of which two conversation rooms and ten rooms with full technical equipment.
The Hub
The Hub – the room of opportunities. A great and very flexible meeting place with the most modern technology. This includes voice-activated cameras and microphones. We will help you to adapt the venue to your wishes and the purpose of your event. There are sliding glass sections, curtains, screens and furniture with different expressions and seat heights. Here you can have the type of meetings you want, sitting conference, hybrid meeting with both participants on site and online, exhibition or dinner.
In our studios, we offer possibilities for all types of digital events such as live broadcasts, hybrid events and other streaming productions. We will help you with complete solutions for, for example, digital congresses, conferences, annual meetings, interviews, lectures, educations and much more.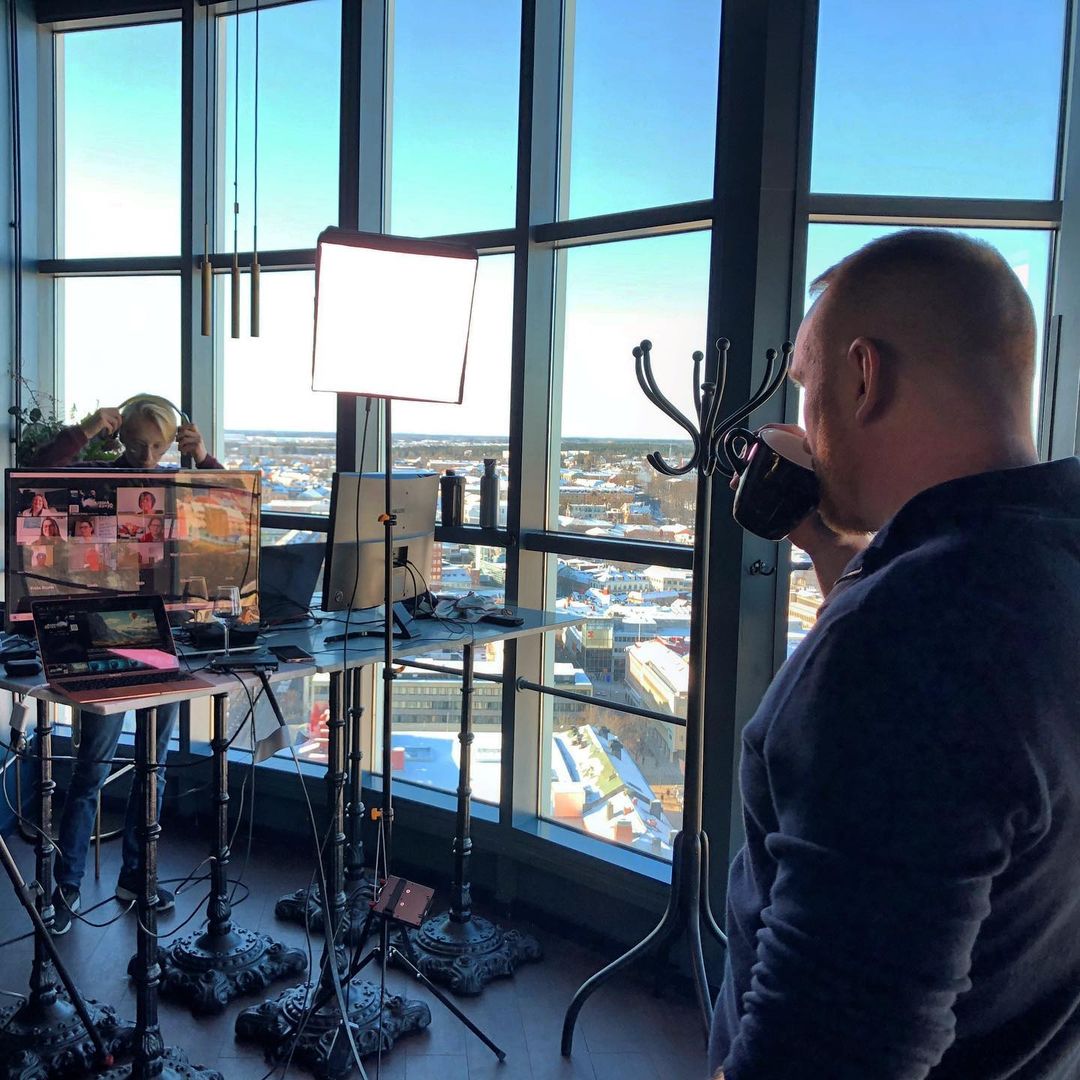 Overnight stay, mingling or other specific wishes?
We can help you with all your meetings and events. Maybe you are planning a kick-off, an education, a meeting, or a great dining experience. Together we will find the best possible layout of the event.
Welcome to contact us, our professional meeting team will help you make your event a success! Please, fill in the contact form or give us a call +46 21-10 11 20.